Bitrix24 Makes Free Social Intranet Available to iPhone Users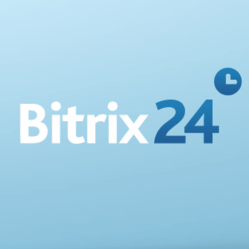 Bitrix24 has announced the release of an iOS app for its fast growing social intranet.
"A lot of business owners are still unfamiliar with what social intranet is and what it can do for their
businesses
," – said
Dmitry Valyanov
, Bitrix24 CEO. – "So we have to explain that
Bitrix24
is like Yammer (corporate
social network
) plus SalesForce (CRM) plus BaseCamp (project management) plus DropBox (file sharing) plus
Google Calendars
(online scheduling) plus 25 other
collaboration
and productivity tools. Because iPhones are ubiquitous nowadays, we hope the release of our app will make
social collaboration
more accessible to
small business owners
and that it will quickly prove its worth inside each company."
The app is free, just like Bitrix24's basic plan, and works on devices that run iOS 5.1 or above. After downloading the app from
Apple App Store
and logging into their Bitrix24 account, users are able to monitor tasks, view contact details of co-workers, access the Activity Stream, comment and 'like' projects or tasks, and receive push-notifications about nearly anything that takes place inside intranet network.
"We've been monitoring the activity of over 15,000 small businesses that have signed up with us so far and over 60% of accounts have some sort of activity over the weekend. This number as well as after-hours activity is much higher for accounts that have utilized the iPhone app, proving that with the right tools you can work anywhere and anytime," – noted Mr. Valyanov.
Unlike other
social enterprise
offerings, ranging from Microsoft's recently acquired Yammer to SaleForce's Chatter, Bitrix24 targets small and even micro businesses by making its social intranet platform absolutely free for up to 12 users. The company recently announced its $2.4 million Bitrix24 Social Intranet initiative, providing one thousand startups with $2400 in grants to adopt social collaboration inside their organization.
"If you work for a startup that hires early adopters and you want to optimize communications and the flow of information, I encourage you to claim your startup license by
simply filling out this short form
. The licenses are given on a first come first served basis and accommodate not only internal team communications, but also interactions with investors, clients, and other stakeholders."