The Pioneer Woman
Link of the day - If You Sell Links On Your Site, I Will Buy Them Off You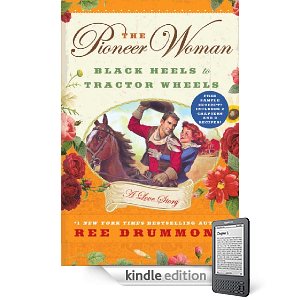 http://thepioneerwoman.com/
Ree Drummond, known to many as the Pioneer Woman, is a mom with an amazing family on a ranch who decided to start a blog detailing their adventures. She didn't spend tons of money to set up a website, and she didn't have a major plan, except to share with others about her everyday life on the ranch, as a pioneer woman. She knew who her target audience would be, and she built an audience because she's real. Ree Drummond can relate to many women, and people trust her. She has developed a large following from her website and blog. She was able to launch a cookbook, and this opens the door to reach even more people. She is now known all over the place, as a respected cook, a writer, a standout mom, and now has her own cooking show on the Food Network. She found her niche and went for it.
As a woman you have to figure out what your strengths are, and prove why you deserve to be standing by the men in your field. The most important thing is to be true to yourself, and that means being you. Stick to what you do best and you can never go wrong.
For more unusual ways to make money, read how PickyDomains.com helps
find a business name
.
[Via - Forbes]
The Million-Dollar Idea in Everyone: Easy New Ways to Make Money from Your Interests, Insights, and Inventions
IdeaSpotting: How to Find Your Next Great Idea
How to Make Millions with Your Ideas: An Entrepreneur's Guide by Dan S. Kennedy
101 Businesses You Can Start With Less Than One Thousand Dollars: For Stay-at-Home Moms & Dads
Make Your Ideas Mean Business
Link of the day - If You Sell Links On Your Site, I Will Buy Them Off You