Subscription Based Startups - Citrus Lane
LifeHacks -
How To Use Bitrix24.Com As A Free CRM, Intranet And Task Manager
.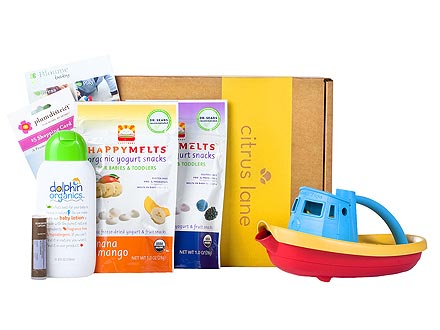 http://www.citruslane.com/
Citrus Lane is a new startup that specializes in 'care packages' for the parents. It uses the
same business model as LittlePassports
(or
Dollar Shave Club
that raised over a million dollars) , so the company essentially handpicks products for children based on recommendations from parents, then ships them off in theme packages each month.
The boxes are filled with four to five products tailored to the child's age, from newborn to 3 years old. For example, last December's theme box, "Home for the Holidays," included a comfort-grip cookie cutter, organic body lotion and a fuzzy baby hat from baby clothing company Zutano.
For soon to be parents, Citrus Lanes offers a special 'pregnancy box' that comes with organic lotions and tummy rubs, foot petals, specialty candy bars and Amy Tara Koch's famous Bump It Up style guide for pregnant women, among other things.
The service is $25 a month (less for a six- or 12-month package), and shipping is always free. If you are intersted in using advanced business models for your web-based business (subscription, freemium, risk reversal, etc.) I recommend you read
Web 2.0 and Beyond: Understanding the New Online Business Models, Trends, and Technologies
[Via -
Unusual Business Ideas
]
New Free App Helps Business Owners Predict Sales Depending On Weather Forecasts
How's That For A Crazy Business Idea (Salvador Dali Watch)?
BizHacks - How To Get Free CRM For Your Small Business
Travel Startups - JetRadar.Com
Bootstrapping 101: Tips to Build Your business with Limited Cash and Free Outside Help
From 0 To $30,000 A Month With Dropshipping
Moms Making Millions - Melody Hsieh/Mobo Cruiser
Link of the day - If You Sell Links On Your Site, I Will Buy Them Off You