Armchair Cruisers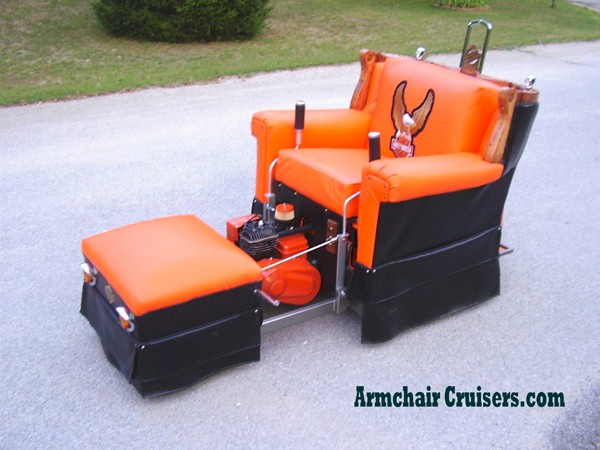 http://www.armchaircruisers.com/
Personal transportation is exactly what you make it – for some the term conjures up pictures of Segways, Toyota I-units and electric bicycles, while for others, no less than a few tons of metal and a V8 motor will do.
Armchair Cruisers has added a new niche to the personal transportation market with its offerings – the company's magnificently upholstered motorized armchairs range in size from single to three seaters and cost from US$3995 for the single seat electric drive model, to US $7995 for the gas-powered V-twin love seat.
They're not really for venturing too far beyond the house, but they sure do command some presence.
The Cruisers are the brainchild of Daniel Helton who worked slavishly on his dream from a small shop in Demotte Indiana. From humble beginnings his website now attracts hundreds of thousands of visitors from 92 countries.
Couple Gets Married In A Bank
How To Get 6 Free Bottles Of Wine (And A Free Wine Opener, Too)
How Neato.Com Became 'The Label Company'
Man Cuts Off, Microwaves His Own Hand
Worlds Smallest Web Cam