PleaseBringMe.Com - The startup that enables locals to request items from tourists
Does your site
need hits
? We've got them!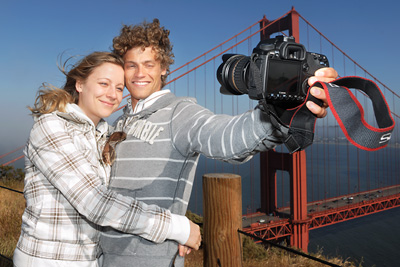 http://pleasebringme.com/
For years now it's been common for those travelling abroad to ask friends whether they would like anything brought back from their destination. Hoping to open this system of privately run imports and exports up to a far wider network, citizens can now request that incoming tourists bring hard to get hold of items from outside their own country through PleaseBringMe.com.
The Turkey-based site has a simple layout, with two options to click on depending on whether the user would like something brought in or are planning to visit a different country. Those heading abroad can fill in a form explaining where they are travelling from and to, the dates of their trip, and what they will be willing to bring with them. Locals wanting an item from elsewhere can pick their location and requested object, as well as what they are willing to offer in return. This can range from cash to a tour of the area, an item of similar value, or an offer of a meal. Alternatively, tourists can offer to bring something as a gift, with no repayment expected. Each post is then advertised on the site in a similar fashion to a bulletin board. PleaseBringMe.com aims to help users receive items that may be expensive or difficult to import. It could also contribute to reducing carbon emissions through travel by combining tourist and courier journeys.
Much like craigslist, Gumtree and similar services, PleaseBringMe.com is an online platform for arranging real-world interactions, but shifts the regional aspect to a more global approach. A supply-demand model that could be adapted specifically for businesses?
[Via -
Webiot.Com
]
Bootstrapping 101: Tips to Build Your business with Limited Cash and Free Outside Help
How Does eWorky Work?
From 0 To $30,000 A Month With Dropshipping
New Startup Pays Experts To Answer Questions
Cool Apps - EggDrop
Making Money With Writing
The Lean Startup: How Today's Entrepreneurs Use Continuous Innovation to Create Radically Successful Businesses
Need Perfect
Software Name
? Try Crowdsourcing.