Bamboo Bikes As A Business
Link of the day - If You Sell Links On Your Site, I Will Buy Them Off You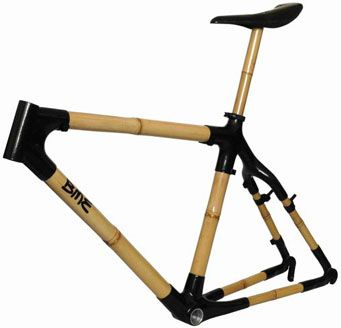 http://bamboobikestudio.com/
Shoppers at Urban Outfitters can already design their own bikes in a rainbow of colours, but a new venture in Brooklyn takes that notion a step further. At Bamboo Bike Studio, customers actually build their own bamboo bicycles by hand through the company's guided weekend workshops.
Bamboo is "a renewable and performance-positive material growing right in our backyard," as the studio puts it, and it's stronger, lighter and easier to work with than steel. In Bamboo Bike Studio's weekend workshops, expert bicycle builders lead consumers through the process of assembling their own custom-fitted ride. On Saturday they begin by selecting an ideal mix of bamboo for comfort, strength and speed, then choose a geometry that fits their body and riding style.
Next, they learn to use hand tools and the studio's antique drill press to turn seven pieces of bamboo into their bicycle's frame. After lunch, they choose a fabric to join and lash their frame together. On Sunday they put their component package—pedals, chain, wheels and handlebars—on their frame. After learning a few basic maintenance techniques and a final safety check, they're ready to ride. Tuition for full bike weekend workshops is USD 932; for customers with their own components, a frame-only weekend workshop is priced at USD 632.
All proceeds directly support Bamboo Bike Studio's collaboration with the Columbia University Earth Institute-based Bamboo Bike Project and the Millennium Cities Initiative to seed the first bamboo bike factories in developing countries.
For more unusual ways to make money, visit
this site
.
The Million-Dollar Idea in Everyone: Easy New Ways to Make Money from Your Interests, Insights, and Inventions
IdeaSpotting: How to Find Your Next Great Idea
How to Make Millions with Your Ideas: An Entrepreneur's Guide by Dan S. Kennedy
101 Businesses You Can Start With Less Than One Thousand Dollars: For Stay-at-Home Moms & Dads
Make Your Ideas Mean Business
Link of the day - If You Sell Links On Your Site, I Will Buy Them Off You